OKEx Referral ID - 20% Permanent Discount on OKEx Fees
OKEx recently launched a completely new fee structure. In collaboration with 100eyes, OKEx launched a special new program where traders can get a lifetime permanent 20% discount on their trading fees. Sign up using https://www.okex.com/join/3/2173695652 and get this benefit today!
Besides the 20% benefit there are more interesting discounts we are allowed to give away as part of our collaboration with OKEx. Keep on reading to learn about the others, as well as how to enable the discount exactly.
Step-by-step guide to get 20% permanent discount using the OKEx referral id
Step 1. The simplest way to unlock the 20% permanent discount is by using our referral link directly: https://www.okex.com/join/3/2173695652
Step 2. After selecting Phone or Email to sign up, fill in your details and click on the "Get code" button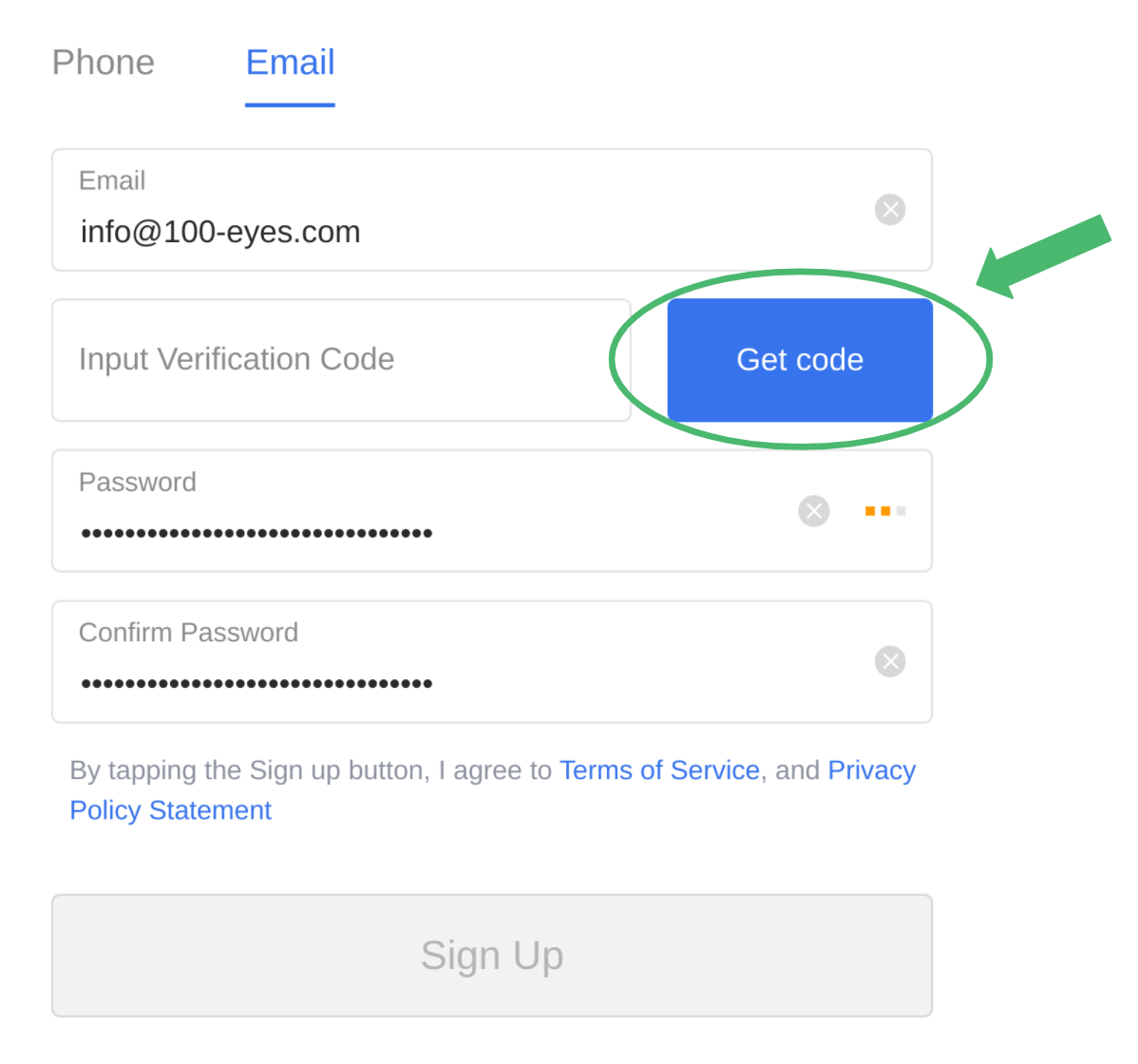 Step 3. After entering your code in the Input Verification Code field, press "Sign Up".
Step 4. You're all set! The 20% discount has been activated.
Step 5 (Bonus). To unlock even more rewards, on the header click on "More" and then "Rewards".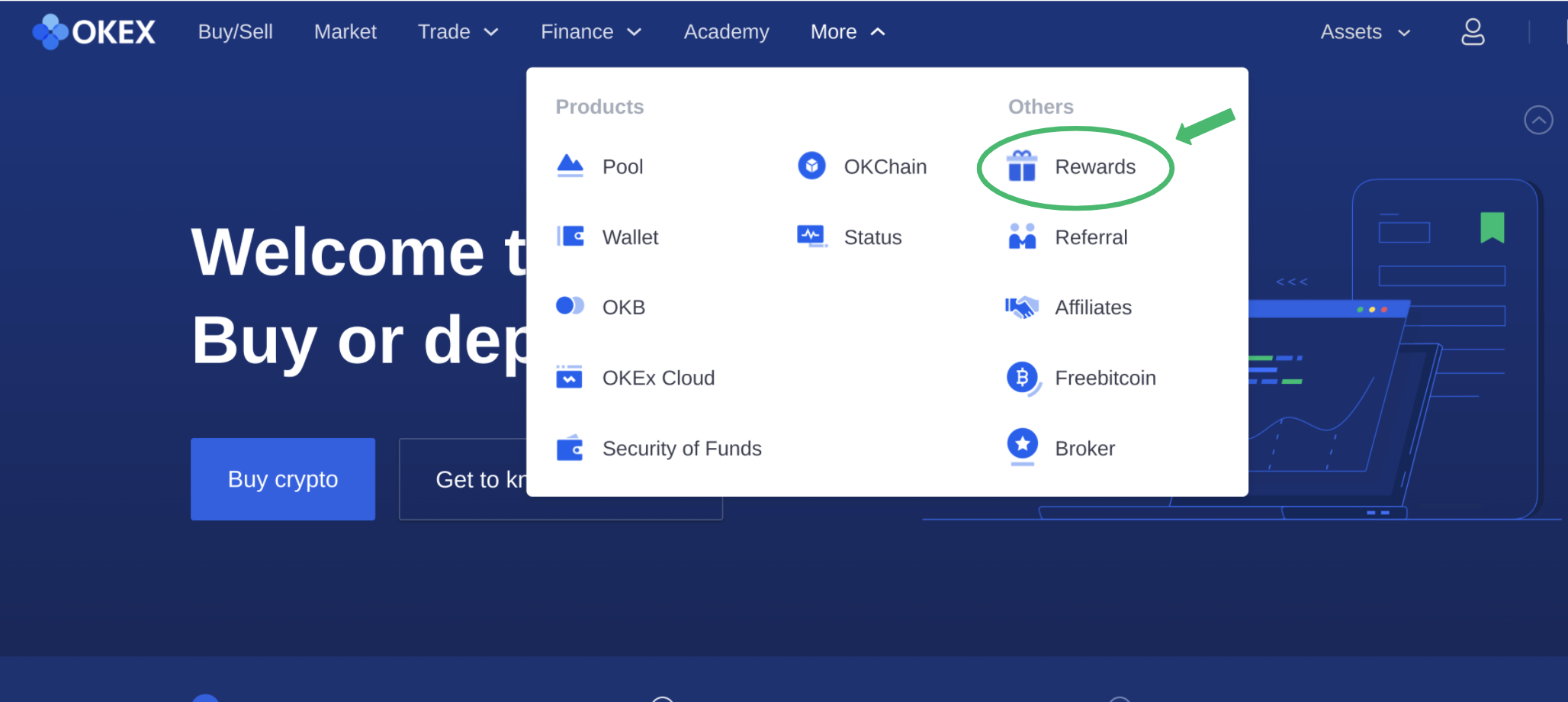 Step 6 (Bonus). Follow the instructions on any of the 4 options to get a total of $80 in rewards.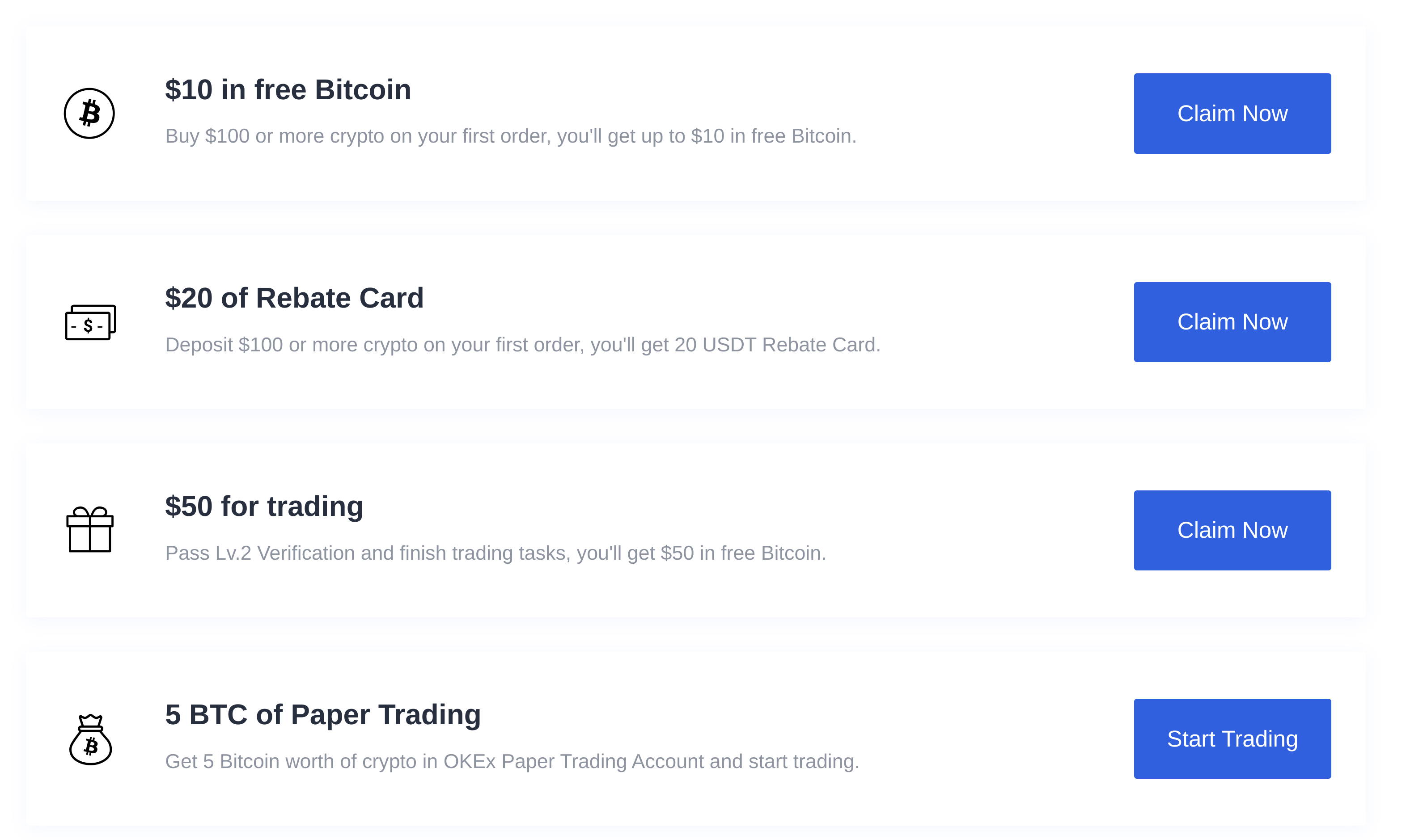 The largest derivatives platform in the cryptospace OKEx is providing new incentives for users to join their exchange. Large companies such as 100eyes are allowed to give away even more interesting deals on top of what you would get through a standard okex referral link. There are two special promotions you can choose from that are available for you:
1. 20% permanent discount and free $50 for trading: https://www.okex.com/join/3/2173695652
2. Special 2020 Promotion: $110 bonus when you sign up with a new account + $300 lucky draw:https://www.okex.com/promotion/HCCPYT/2173695
OKEx fees explained in-depth
The fee you pay on the OKEx exchange is quite complicated to calculate. We will walk you through the most important things to look into before you start trading.
First of all, there are the tiers. The higher the tier the lower the okex fees you pay. As a trader with less than 1,000 BTC 30-day trading volume you will be referred to as a "normal user". For normal users your trading fees depend on your OKB holding (the OKEx token). Each OKB token is worth roughly $6.
Every 500 OKB holding increment (you don't need to stake it, you can just hold it in your spot wallet) will give you a more relaxed trading fee. 500 OKB is roughly equivalent to $3,000. The largest OKB holding required for the top normal user tier is 2000 or $12,000.
When you are a VIP user things work differently. The OKB holding requirement is no longer necessary and everything now works in 30-day BTC trading volume increments instead. You are considered a VIP user as soon as you get 1,000 BTC trading volume or roughly equivalent to $10M.
For normal users however, the VIP tiers seem basically impossible to reach and the OKB holdings are much more realistic. The lowest tier gives you 0.1% maker fee and 0.15% taker fee, with the highest non VIP tier giving you a 0.06% maker fee and a 0.09% taker fee.
Let's run through a small mathematical example on how much you could save moving up one tier with a realistic $1M 30-day trading volume or 100 BTC. With a 50% maker and 50% taker ratio you would pay around $1,250. However, if you hold 500 OKB it would be $1,125. So that is a $125 monthly reduction for a $3000 investment. With an APR of 50% this is a really good deal.
We then also suggest to use OKB token holdings whenever you can to save money. For an even more extreme way to save money we suggest making sure you are trading on a newly created account that makes use of the permanent 20% discount on trading fees. In the case above this would reward you with a massive $250 every month.
100eyes provides such a 20% discount fee link using: https://www.okex.com/join/3/2173695652.
Difference in okex trading fees based on the pair
The final concept that you need to understand about okex trading fees is the coin classes. Each coin is represented in a different class. The lower the class, the more fees you pay. The highest class consists of all the major coins BTC, ETH, LTC, OKB (obviously, as this is their own coin), BCH, BSV, ETC, EOS, TRX, and XRP. The middle class consists of many medium sized cryptocurrencies, and the lower class contains coins you've probably never even heard of.
The highest class has the fees described above. But the middle class actually has significantly lower fees (about a 40% drop). Then, surprisingly the lowest class is back at the same fees as the major coins again. For more info on exactly which coin falls in which class, also check out https://www.okex.com/fees.html.
What is the difference between maker and taker fee
As you can see, there is a huge difference between maker and taker fee. OKEx wants to incentivise people to fill up the orderbook to provide liquidity and reduce slippage. They do this by giving a discount to people using LIMIT orders over MARKET orders.
The maker fee is essentially the price you pay for a LIMIT order and a taker fee is essentially the price you pay for a MARKET order. The only subtlety is that for a market maker to successfully benefit from the discount the order needs to be displayed on the order book first. If you place a limit order for a price worse than what is offered at the moment, the order will be executed immediately and is therefore classified as taker as well.
Some exchanges even go so far as to reward their users for being a market maker by giving negative fees. The users earn money by adding their positions in the order book (they need to be taken first by another user, obviously).
OKEx exchange performance
OKEx is currently number 17 out of all exchanges world wide on the spot market ranked by trade volume https://coinmarketcap.com/rankings/exchanges/ and number 10 based on their futures trade volume.
What makes OKEx special is that they've been around relatively long. They have been founded in 2014 and have been performing well ever since their launch. In fact, in May 2018, the exchange became the world's largest cryptocurrency exchange by reported turnover. They offer around 531 different trading pairs, which gives trades a really great breadth of supply.