Your ad on our website?
In order to keep most of our articles free for everyone, we are running ads on our website. Mostly banners that are placed on the right side of our free articles (as shown in the picture below).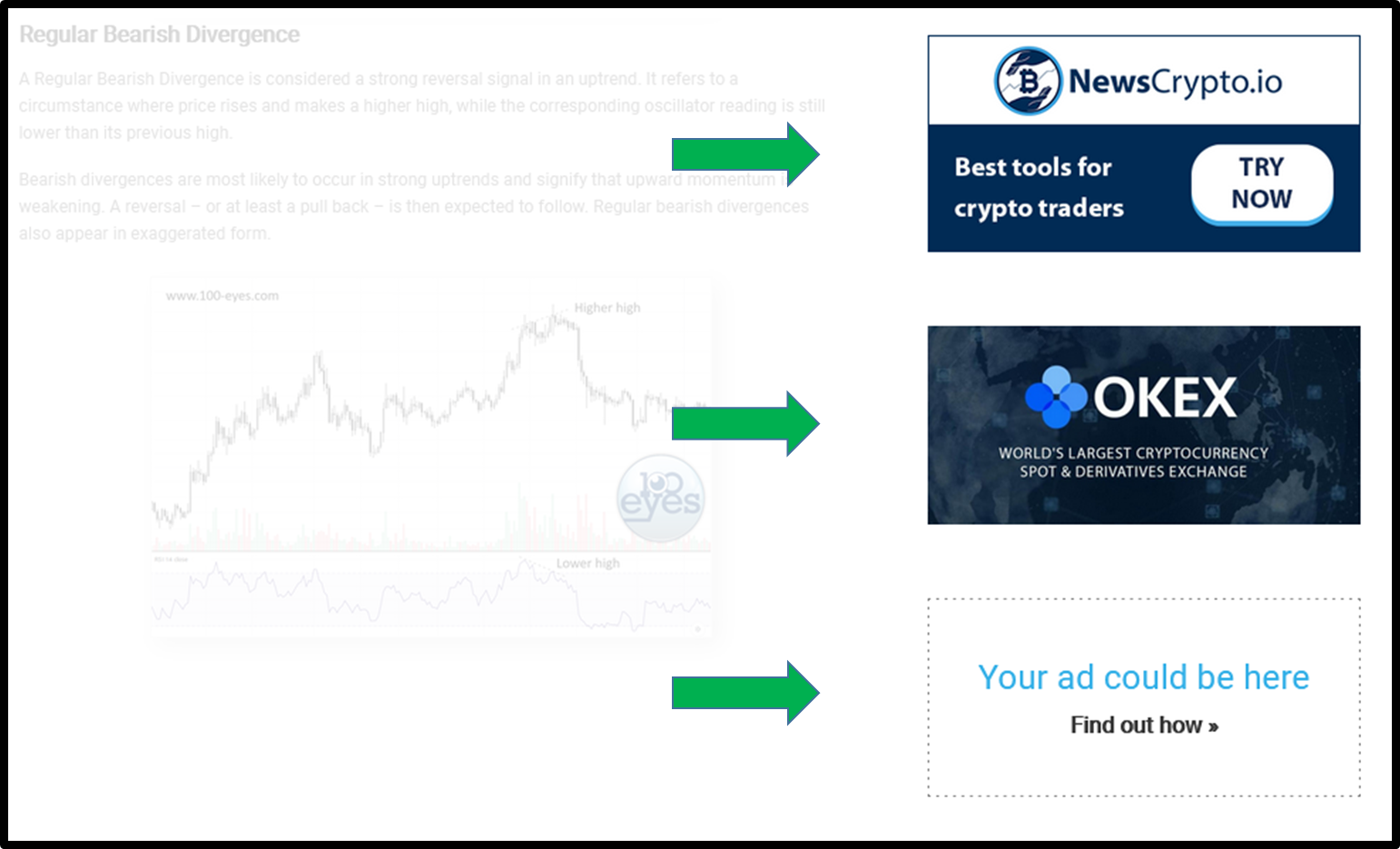 Our audience
Our audience consists of crypto and forex enthusiasts all over the world that are trading / investment minded. They are drawn to our website through Google searches and our massive reach on social media:
45K+ followers in an active Telegram channel
35K+ followers on Twitter
We post our articles on third-party Facebook and Instagram pages for free, extending our reach even more
Our thousands of Premium members that use our scanner adjust their personal settings on our website
We regularly post new high-quality articles and market updates on our website and share them on social media with our tens of thousands of followers.
Make things happen
If you're a business developer, advertiser, or want to promote any kind of (blockchain) project, make sure to reach out to us.
You can choose between two contact methods. You will get the fastest response time by reaching out to our support staff on Telegram here. If you don't have Telegram or simply prefer sending an email, you can also choose to send us an email.