Has Altseason started?
March 2019 has come to an end. Like every month, we look back and analyze what happened in the cryptocurrency market. We developed our own simulation software to do so. In the simulation, we bought all altcoins on Binance on March 1st, and sold them on April 1st. Unlike the past few months, March was a spectacular month. It has been the best month we have had in over a year! When you look at figure 2 you can see the tremendous increase that has happened. Have we finally entered #altseason again?
Especially altcoins performed exceptionally well, they outperformed Bitcoin by 30.7% on average. Overall, 92% of all coins went up in March. Excessive gainers were $RVN (Ravencoin), $EVX (Everex), $WABI (Tael), $NULS, and $MTL (Metal). Noticeable losers this month were $THETA, $EDO (Eidoo), $BCHSV (Bitcoin Cash SV), $XRP, and $TRX (Tron), also see Figure 1. for more details. Let's hope altcoins will keep their momentum in April! It sure does look promising.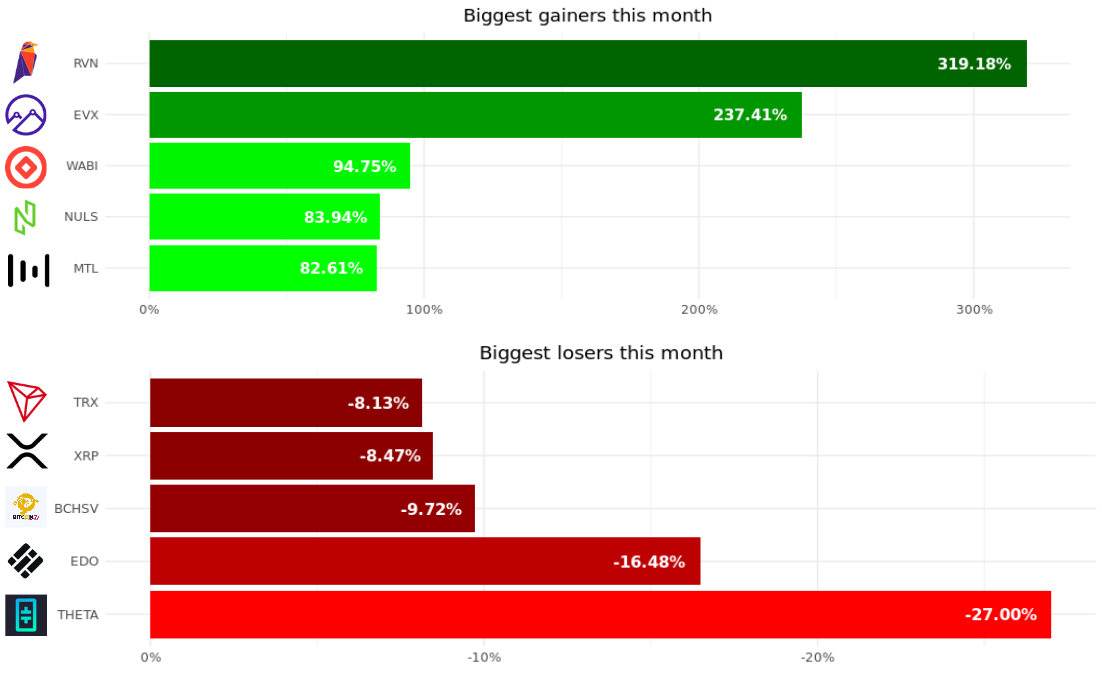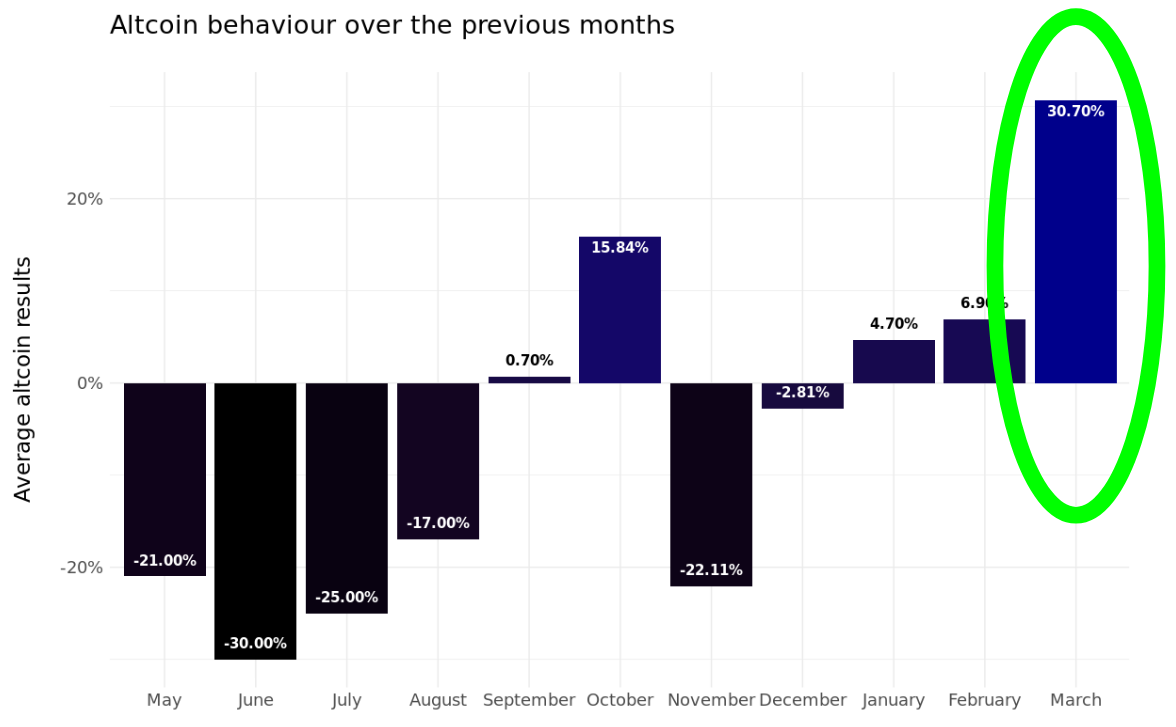 Noticeable for March was that one of our most rare alerts, the 'Bizarre Activity Alert' has been firing 13 times! This means that a incredibly significant and noteworthy increase or decrease has happened. All of $EDO, $MANA, $TNB, $VIB, $SNGLS, $ADX, $OAX, $DATA, $EVX, $BTS, $YOYO, $THETA, $VIA, and $GRS have seen crazy volatility. This leads to many fantastic trade opportunities and is a good sign for all of us traders. Remember not to FOMO buy when a coin has already seen their increase though!
If you want to learn more about this Bizarre Activity Alert, or want to understand more about our 100eyes Crypto Scanner take a look at https://t.me/CryptoScanner100eyes. We are going beyond traditional crypto scanners, and simple RSI scanners or volume scanners, by providing alerts for complicated and powerful TA signals. Think about Fibonacci Retracements, RSI Divergences, Support / Resistance zones, and more. Everything happens fully automatically and is fully customizable. We even send automatic charts along.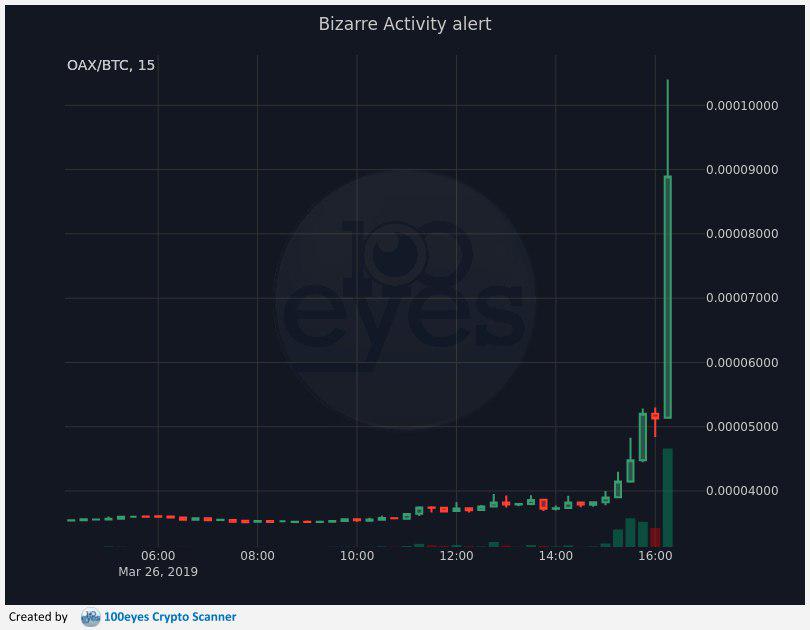 This was only the fourth blog of our new monthly tradition. We would be really happy to hear your opinion! If you want to share your thoughts, or are interested in the complete dataset, just drop us a line on our twitter account